Welcome Note
The main focus of the Global Alliance for Research on Avian Diseases (GARAD) - One Health Poultry is to establish global partnerships and links between academic researchers and the poultry industry to improve joined up work in regards to preventing, controlling and combating avian diseases. The meeting will provide a forum for discussion and exchange of ideas around the single theme of exploiting available opportunities to deal with emerging and existing infectious avian diseases in poultry production systems and to safeguard food supplies and human health.
In the conference, it is planned to address basic, applied and commercial aspects of research on avian diseases. Therefore, we cordially invite all stakeholders including senior scientists and young researchers from academia, industry and government organisations involved in protecting and improving poultry health, welfare and production.
The meeting invites proposals for both oral and poster presentations in following areas:-
• Evolution and Epidemiology of Avian Pathogens
• Host-Pathogen Interactions – Virulence and Pathogenicity
• Pathogen Mechanisms of Immune Evasion
• Next Generation Disease Control Strategies
• Vaccines
• Immunity
• Diagnostics
• Zoonoses and Socio-economic impacts of avian diseases
• Global Research Opportunities and Threats
Welcome from Prof Tomley:
Welcome from Prof Nair: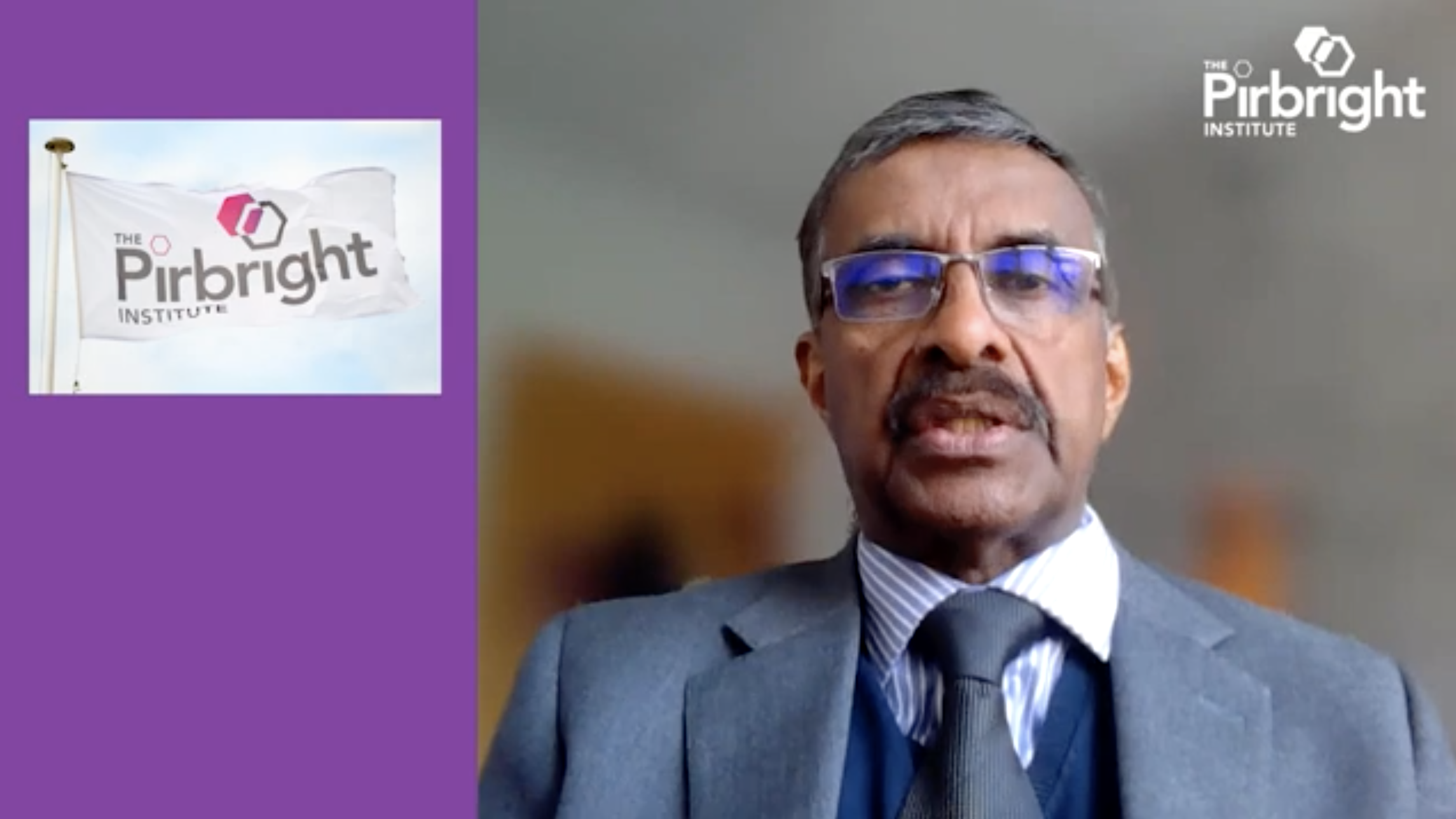 Keynote Speakers
Professor Fiona Tomley, (One Health), Royal Veterinary College, UK
Professor Ian Brown (Avian Influenza), Animal and Plant Health Agency, UK:
Threats of Avian Influenza viruses to global poultry and wild birds
Professor Venugopal Nair (Marek's disease), The Pirbright Institute, UK
Professor John McCauley, Worldwide Influenza Centre, UK,
Risk assessment and vaccine strain selection of zoonotic influenza viruses for pandemic preparedness.
Professor Hualan Chen, (Influenza) Animal Influenza Laboratory, Harbin Veterinary Research Institute, China
Professor Michael Hess, Department for Farm Animals and Veterinary Public Health, University of Veterinary Medicine, Vienna, Austria
Avian adenoviruses: Impact and options for control in poultry
Professor Abdul Rahman Omar (Newcastle disease virus), Director, Institute of BioScience, Universiti Putra Malaysia, Selangor, MALAYSIA
Professor Chan Ding (Mycoplasma, NDV, Duck Viral Hepatitis), Shanghai Veterinary Research Institute, China.
Dr Erica Bickerton (IBV), The Pirbright Institute, UK
Options for the control of Infectious bronchitis virus in poultry
Professor Adel M. Talaat, University of Wisconsin-Madison, USA
Dr. El-Sayed Mohammed Abd El-Whab, Friedrich-Loeffler-Institut, Germany
Professor Carol Cardona, The University of Minnesota, USA
Organizers:
Prof Munir Iqbal (munir.iqbal@pirbright.ac.uk)
Prof Venugopal Nair (venugopal.nair@pirbright.ac.uk)
Prof Fiona Tomley (ftomley@rvc.ac.uk)
Prof Muhammad Munir (muhammad.munir@lancaster.ac.uk)
Key Dates:
Abstract Submission Deadline: 03 April 2023 (submit now)
Registration Deadline: 28 April 2023 (register now)
Travel grant for attending the GARAD-OHP-2023:
Early career researcher can apply travel grants via Houghton Trust: https://www.houghtontrust.org.uk/travel-grants
Apply for following when you submit your abstract:
Registration fee weivers for best posters and talks from LMIC. See list of LMIC HERE
The conference will be held Guildford Harbour Hotel & Spa, 3 Alexandra Terrace, Guildford GU1 3DA (www.harbourhotels.co.uk/guildford)
How to book:
To reserve hotel rooms, guests are welcome to use the "FUN15" code online – to get 15% off our flexible rate.
Central Reservations reservations@harbourhotels.co.uk
Guildford Harbour Hotel & Spa
3 Alexandra Terrace, Guildford, Surrey, GU1 3DA